bio

LactoStart
After an average of 26 months, a heifer calves and enters lactation for the first time. Calving is already a dramatic event for the animal, and is associated with a higher risk of various diseases, including milk fever, energy shortages, claw problems, etc. This applies not only to heifers, but also to various cows with calf. The dry period is crucial here to ensure that lactation occurs properly and as free of problems as possible.
LactoStart programme
The transition period, 3 weeks before to 3 weeks after calving, is the period in which most of the problems arise, as a great many processes are changing in the cow then. Many illnesses and diseases occur in this period (Friggens et al. 2004). The diagram below gives an overview of the main processes and "domino effects" that take place in the transition period;
Picture: Cow lacto negative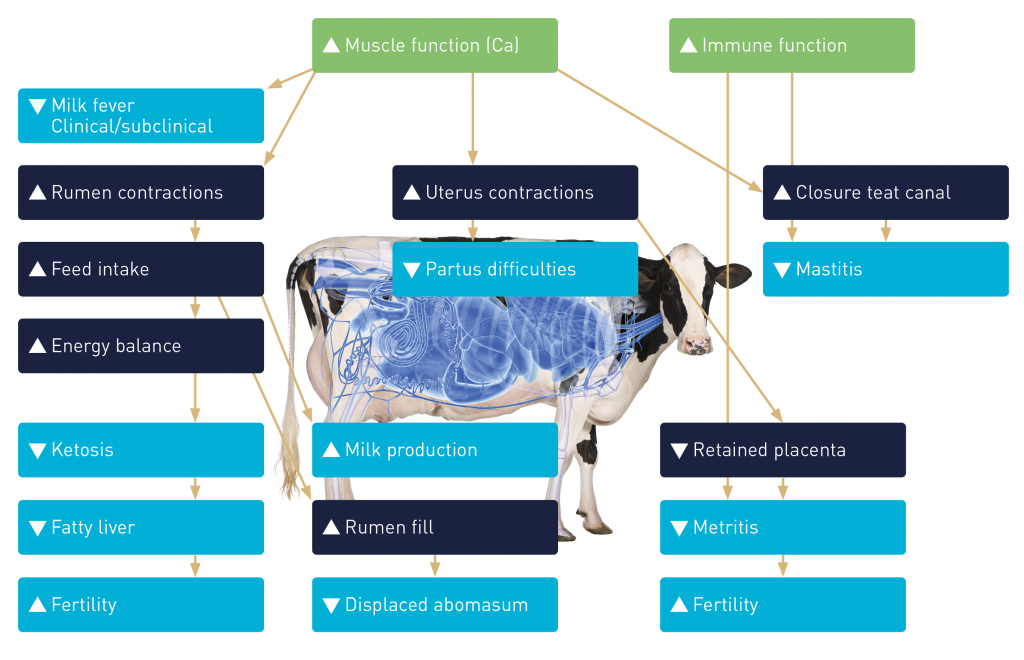 Picture: Cow lacto positive
Many diseases arise as a result of calcium (influence on muscle function) and energy shortages in dairy cattle. Examples include milk fever, chronic milk fever, displaced abomasum, udder infections, lower fertility, etc.